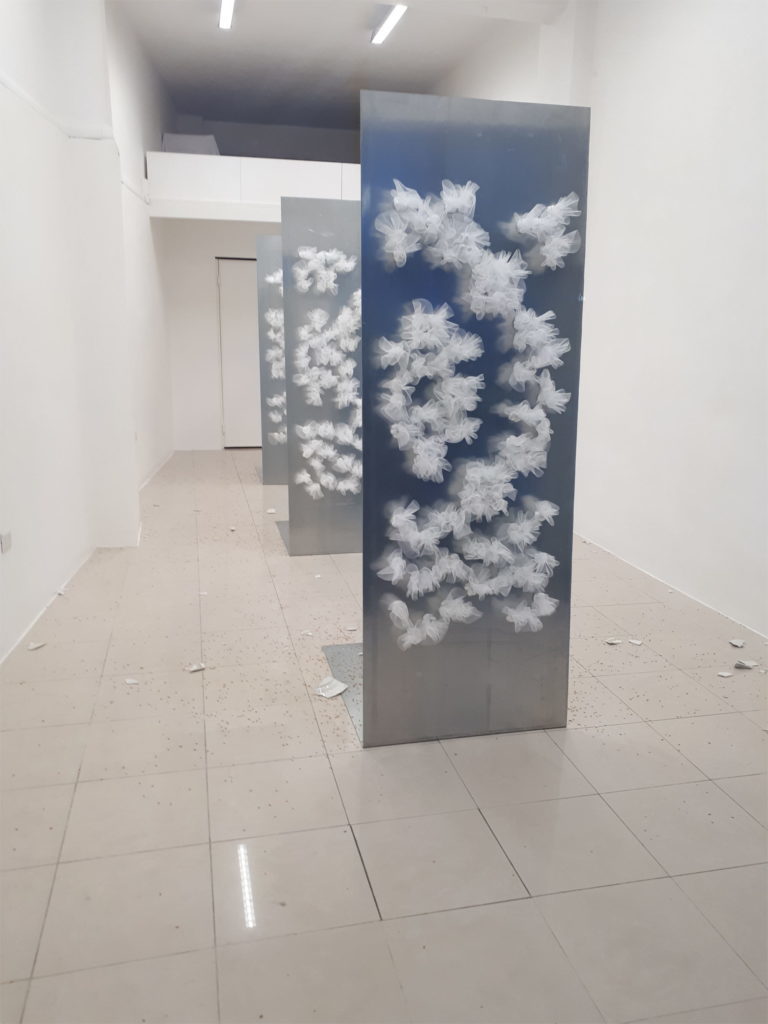 Technical sheet
Installation room size: 3 vertical sheets metal cm210x75, grain for sowing, broken dishes, 312 tulle party favors with confetti, video.

The artistic production of Pietruccia Bassu renews the sense of belonging to a tradition, to a story, developing projects on the sense of continuity and re-appropriation of memory.
The basic idea is to find in the practices and languages of the contemporary the possibility of handing down gestures, techniques, details that are to the tradition of the Sardinia and one of his family in particular.
The artist from Sassari belongs to a current that sees in contemporary art the possibility of preserving anthropological data, customs, memories of past generations, exploiting art as an archive, deposit of traces. She use different expressive tendencies, from video to installation, making use of objects with a high symbolic content which in their works take on new aesthetic and conceptual modalities. She has made several personal and collective exhibitions.
download catalog
 
Pietruccia Bassu was born in Sassari (1969) and trained at the Academy of Fine Arts of her city.