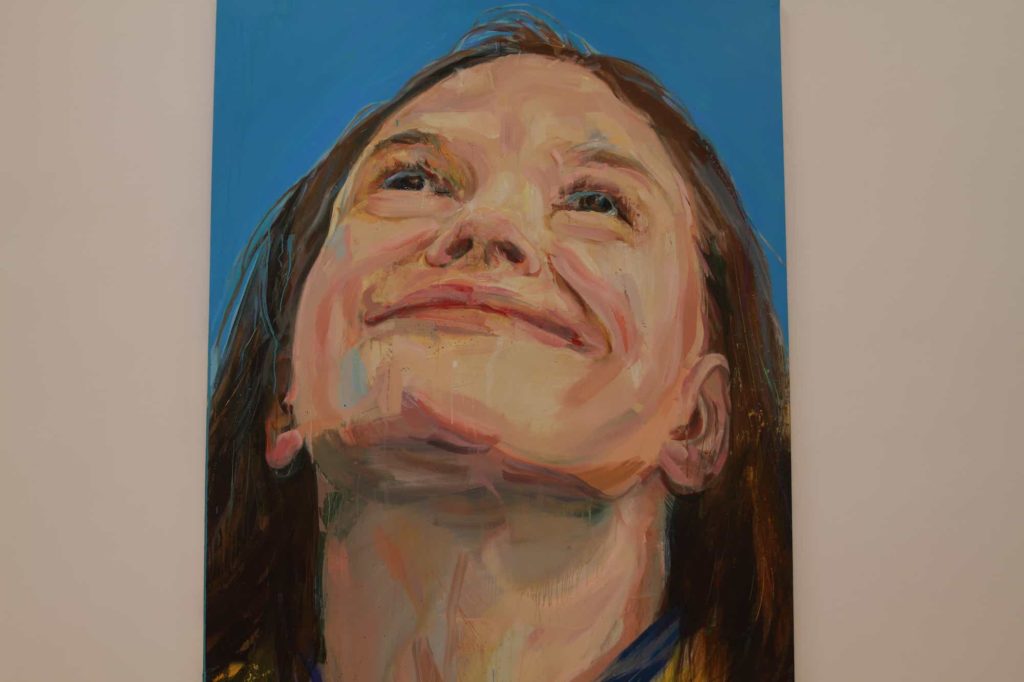 Technical sheet: 8 oil paintings on canvas, 1 oil painting on paper.
---
I bambini ci guardano (The children are watching us) is the title of a 1944 film by Vittorio De Sica, but also a common expression often used by adults when, due to a regrettable situation, they feels embarrassed in front of their children.
But is it so true that innocence is a maiden and the adult world is an ogre?
The presumed innocence of the young age is nothing other than the self-evident will, without veils and hypocrisies, of one's own desires when one is still unaware of having to moderate them in hers or his relationship with others.
A long education, given by adults above all by example, teaches rules and subterfuges, principles and shortcuts, to transform childhood caprices into needs, the desire for ownership in control and the will to coerce in sharing objectives.
The right thing, the whim to change and scaling up childish games, including their consequences.
And it is in such circumstances, in the construction of the scaffold of existence, made of conveniences, compromises, subterfuges and betrayals that it may happen that children watch us, and the king is naked.
Biography: Marco Pautasso (Cagliari, 1980) lives and works in Cagliari.