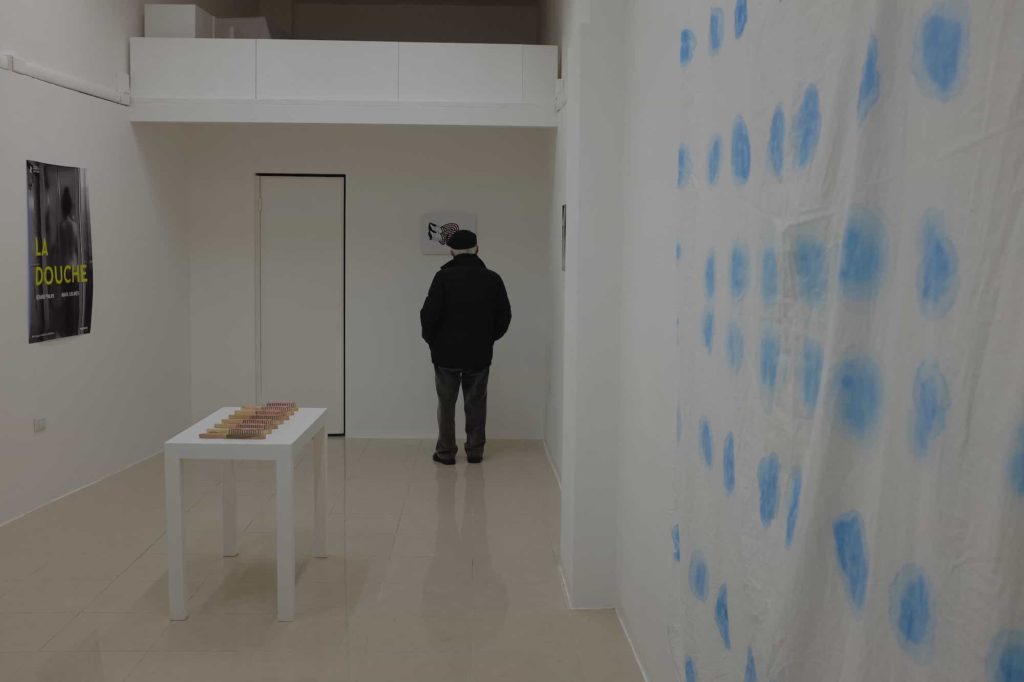 Technical sheet
Roberta Filippelli, La Douche, photography on blueback paper, 1/10, 70x100cm, 2017
Vincenzo Grosso, Ruins, oil on canvas, 120x100cm, 2017
Alberto Marci, A bed, ice monotype on cotton, 190x210cm, 2017
Gianni Nieddu, I fachiri (The Fakirs), No. 5 iron brushes, No. 5 plasticine silhouettes, 2017
Stefano Serusi, Piedini (Small feet), print on forex, clock, 1/5, 43x31cm, 2017
Marco Useli, The unfolding of a kata, between barriers and artifices, n.2 oil on canvas, 30x40cm, 2016
L'artista regala (A gift from the artist) it is an annual exhibition that begins immediately after the Christmas holidays and ends on the last day of the year.
During the 5 days, from the 27th to the 31st of December, 5 artists exhibit a work of their choice: it is our way to offer best wishes for the past year and new one.
The number and name of the artists varies every year.